We recognize that all of our patients are unique and deserve to receive dental care that reflects their individual needs. Our experienced and talented dental team is committed to working with you and your family to create a comfortable, stress-free, and rewarding dental experience every time you visit our practice.
We are pleased to welcome you and your family, and we look forward to working with you.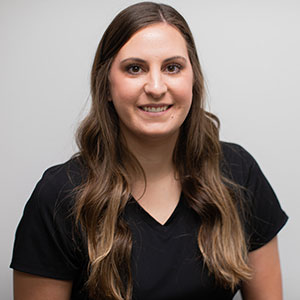 Sadee
Dental Assistant
I graduated from Wichita Area Technical College in 2013 with my CDA and joined Dr. Unruh's practice in 2017. My goal is to make our patients feel comfortable in a sometimes-uncomfortable environment. Seeing patients walk away with more self-confidence after getting dental work done is very rewarding. I feel so fortunate to look forward to coming to work every day and the fun family atmosphere we have together.
I enjoy spending my free time with my boyfriend and our dog Rosie. We both enjoy exercising and cooking healthy meals together. I am a big sports fan and love watching the KU Jayhawks, as well as my two nephews' sports events during the week. On my free weekends, I enjoy going home, spending time with my parents, and fishing at our farm.
Deah
Front Office Manager
I take care of just about everything in our office to keep it running smoothly and help patients with whatever they may need. I've been lucky enough to work at this practice since 1994, giving me many opportunities to get to know our patients and their families. Our team is like my extended family, and I love sharing my life with them.
My Husband Jason and I have two awesome Kiddos, Avery and Jackson. We also have two spoiled fur babies, Zues and Ruth. We stay super buys with the kids activities. In my random downtime I enjoy reading.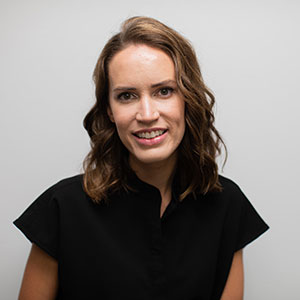 Frances
Registered Dental Hygienist
Frances earned her Bachelor of Science in Dental Hygiene degree from Wichita State University in 2012, and has recently joined the team at Arthur Unruh, DDS Family Dentistry. She is excited to provide compassionate care to the patients of our practice, and will work to ensure that all patients feel educated and empowered to take control of their oral health to improve the quality of their lives. When she is not working, Frances enjoys spending time golfing, cooking and traveling with her husband, Brady, and spoiling her two rescue dogs, Oreo and Toby. Frances is also a Past-President of the Kansas Dental Hygienists Association, and loves staying involved in supporting her profession through volunteering.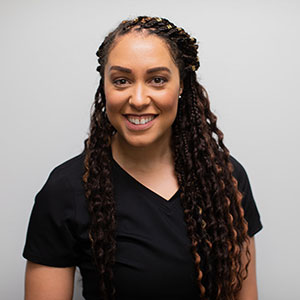 Monica
Registered Dental Hygienist
Monica joined our office in November 2019 and was born and raised in Wichita, KS. She has been practicing dental hygiene now for 7 years and attended Wichita State and graduated in 2013 with her Bachelor of Science in Dental Hygiene.
Dental hygiene is something I'm very passionate about. I enjoy seeing and meeting all of our patients and being able to educate them on their oral health and hygiene.
When not at work you can find her at the gym, spending time with family and friends, or playing volleyball.